// Fog Generator
Protect your perfumes and cosmetics from major brands
With cosmetics and perfumes worn and pushed by influencers or celebrities, these products continue to be fashionable, and consumers, both men and women are snapping them up. New product launches by major brands are significant events, followed by thousands or even millions of people around the world. These products attract thieves on the lookout for limited edition products, easily sold on the "black market" at prices that can multiply by 2 or 3 times. To limit your stock and/or to expand your sales space, you have given preferential display of these products in the cabinets or shelves, which favors the theft during the day, who will also track deliveries from your suppliers. By operating at night, with large garbage bins, thieves take all of your product off the shelves and quickly come out without attracting attention.
Our experience of nearly 20 years in Security and our understanding of our customers allow us to offer you the product that will perfectly meet your security problems. Perfume and Cosmetics stores have several "sensitive areas" that need to be protected as a priority:
The Sales Space
Checkout Area
The Stores
The perfume shelves of major brands
Le ou les rayons de cosmétiques de grandes marques
The cosmetics department or shelves of major brands
The shelves of prestigious skincare products
With a branded perfume department of 30 to 50m
2
, the Density
TM
recommandation is the Density
TM
900.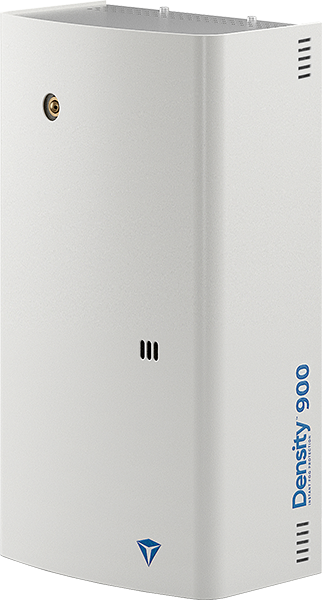 // Our Recommendation
DensityTM 900
The DENSITYTM 900 Fog Generator is the most suitable solution for the protection of your brand perfume. In 10 seconds, this generator will produce more than 250m3 of a dense fog in which you will no longer be able to see neither your hands nor your feet, making it impossible to steal perfumes and forces the intruders to immediately flee.
// Lorem ipsum
Mises en situation réelle